WHATS IN THE VALORANT BOOTCAMP?
You can't reach the tier 1 scene in 10 days, but you sure as hell CAN upgrade your approach to the game, enhance your methods of improvement and start thinking and playing at a higher skill level!
JOIN THE BOOTCAMP!
What you will learn
Bootcamp classes will attempt to accomodate NA & EU timezones. But all classes will be recorded as VODs so no worries if you miss any!
Day 1

Blu: Positional Configurations

Day 2

M1sfit: High Elo Mistakes

Day 3

Blu: Creating Win Conditions

Day 4

Neilzinho: Entry Fragging

Day 5

Thwifo: Confidence

Day 6

Neilzinho: Tier 1 Strategies

Day 7

Anderzz: Master of War Straegy

Day 8

Anderzz: Win from Disadvantage

Day 9

Anderzz: Playing the Odds

Day 10

Anderzz: Art Of Anchoring 2
VIDEO COURSES & YOUTUBE DON'T WORK
Learning Valorant with video courses & YouTube are incredibly ineffective (and boring). Bootcamp-style courses are live, fast-paced, and give you hands-on activities and drills that lead to real improvements. With the bootcamp community, accountability, and active learning, you'll be able to improve up to 2x faster!

How it works
1

Signup for the valorant bootcamp

2

Get access to the exclusive discord.

3

Join a live class each day to learn master lessons & from VOD reviews.

4

Practice new training methods and activities after each class.

5

Enjoy your upgraded skills and start playing at a higher level!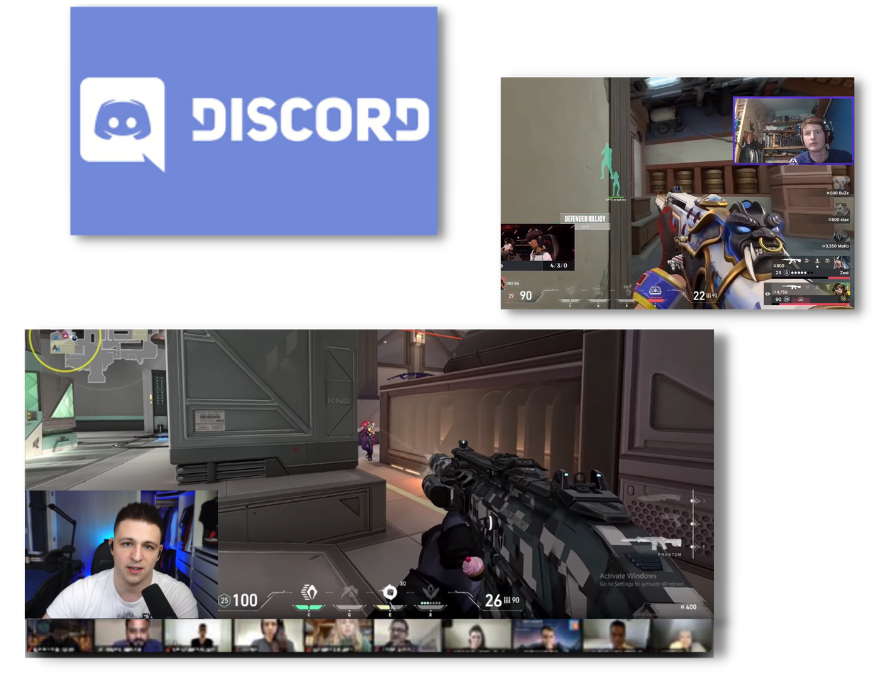 Learn From the best
Anderzz - Pro coach and strategic mastermind, with experience coaching for teams Fnatic, Viruoso and Versionx.

Thwifo - Pro Valorant player for 100 Thieves, previous player for NRG & T1.

Neilzinho - A former CSGO pro, turned pro Valorant coach for G2 & DarkZero and now head coach of Team Heretics.
JOIN THE VALORANT BOOTCAMP!
For the price of one coaching session get ten live classes from pro coaches!
Bootcamp
$59
2x Master Lessons with Neilzinho
2x Master Lessons with Blu
1x Master Lesson with Thwifo
1x Master Lesson with M1sfit
4x Master Lessons with Anderzz
Access to Bootcamp Community
2-Weeks of Coaching Q&A in Discord
Join the Bootcamp
Bootcamp Pro Package
$99
All the Benefits of the 10-Day Bootcamp
Free 1-Month Academy Access
Individual VOD Review (30m)
Access to Bonus VOD Review Class
Join the Bootcamp
Pro Package + Coaching
$149
All the Benefits of the Bootcamp Pro Package
One-on-One Coaching with a Gosu Coach (60m)
Customized 1 Month Training Plan
Follow up VOD review (30 mins)
Join the Bootcamp
TESTIMONIALS
While you've been wasting time with video courses and bad training methods, your competition has been getting an advantage...
All the coaches have been amazing and really educational and every lesson was taught in a way that made it easy to understand. Definitely signing up for the next one :3
Thank you so much, you really helped me look at the game from a great perspective and amazing advice.
The best experience in this Bootcamp beside the great info is been the 10 men with the vod review because is so different from normal comp games.
These lessons have really changed my complete view on the game, tysm.
Learning focused around Valorant teamplay fundamentals, decorated instructors, flexible support system for specific student requests, and a friendly learning environment... I would recommend this bootcamp to mid-elo and above players who want to improve further.
Risk Free Guarantee
Money back guarantee no questions asked

We Care That Our Service Works
That's why we offer a no questions asked refund. If its not for you, you shouldn't have to pay for it. Just ask for a refund within the first 3 days of the course.

Great Quality
Students love the bootcamps! In fact less than 0.5% of our customers have ever asked for a refund. We know you'll love it too!