all new 10 Day LoL Bootcamp
Become a jungle god AND master of the lane so you can carry in every game and every meta.
After just 10 days you'll be equipped with the advanced knowledge and fundamentals to break skill barriers and keep climbing towards the next division.
JOIN THE BOOTCAMP
What you will learn
Master all roles so you can think like a pro and carry in every game and every meta! Classes start at 3:30pm ET / 9:30pm CET, July 24th! All classes will be recorded as VODs so no worries if you miss any!
Day 1

Mastering Game Knowledge

Day 2

Advanced Jungle Pathing

Day 3

Objective & Team Fight Strategy

Day 4

Jungle Control & Denial

Day 5

VOD Reviewing Fundamentals

Day 6

Abusing Combat & Bounties

Day 7

Mid Game Macro

Day 8

Laning & Skillshots

Day 9

Ultimate Teamfighting

Day 10

Isolating Win Conditions
Improve insanely fast
Getting good at LoL with video courses & YouTube alone isn't enough! You need to combine it with live classes, coaching advice and hands-on drills that lead to real improvements! With the bootcamp, you'll get everything you need to finally rank up and start playing like a pro!

How it works
1

Signup for the LoL bootcamp

2

Get access to the exclusive discord.

3

Join a live class each day to learn master lessons from the coaches!

4

Practice new training methods and activities after each class.

5

Enjoy your upgraded skills and start playing at a higher level!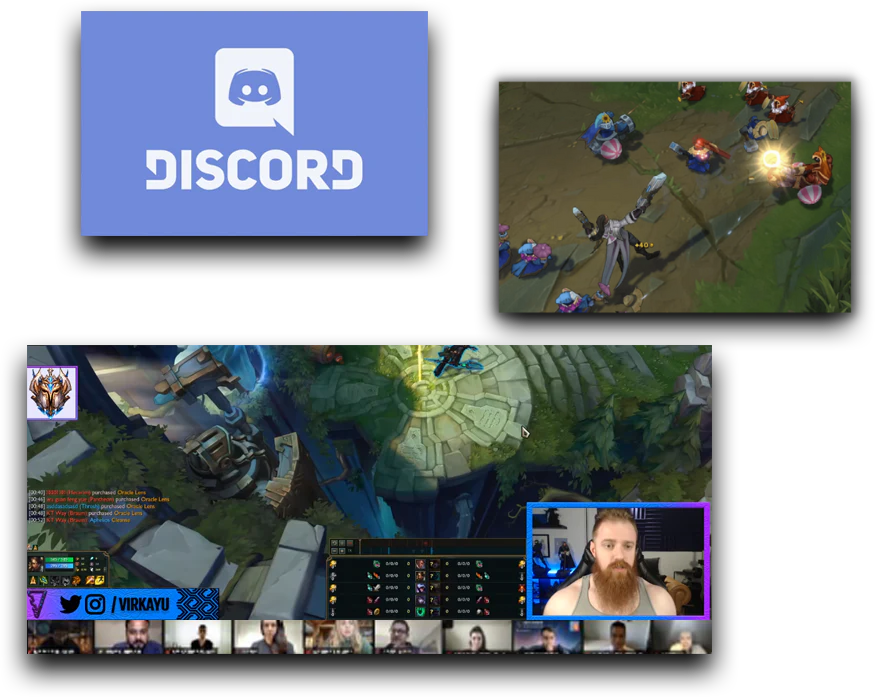 Learn From the best
Years of coaching, analysis and teaching on his 200k+ YouTube channel have lead to a vast sea of League wisdom. But in this bootcamp Virkayu will teach you his top lessons so you can become a genius jungler!

Kybet has helped 1500+ students & 25+ teams reach higher levels of mastery. Now he'll teach you what it actually takes to reach a higher rank, and push towards the pro scene.

Shok was a pro player for LCO team Dire Wolves until 2021. He's also been a challenger Mid Laner since 2016, achieving Rank 1 three times!

RogueLoL is a former professional LoL Player with 7 years of player experience with teams like Pentanet & Izi Dream!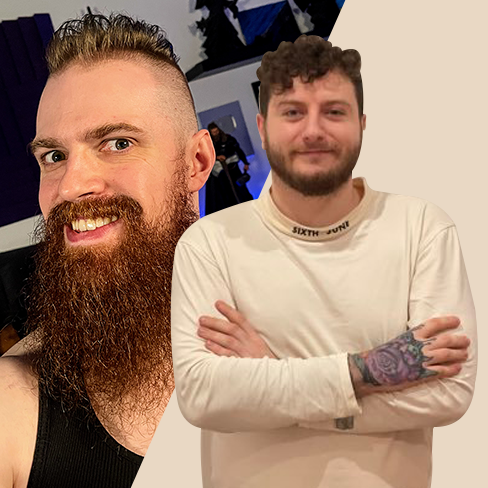 Join the 10-day LoL Bootcamp!
Get access to a game-changing experience! Join now to get free access to all past bootcamp classes + bonus Virkayu video courses!
10 Day Bootcamp
$59
10 Live Bootcamp Classes!
4x Master Lessons with Virkayu
4x Master Lessons with Kybet
2x VOD Review Classes
Access to Bootcamp Community
JOIN THE BOOTCAMP
Pro Package
$99
All the Benefits of the 10-Day Bootcamp
Free 1-Month Academy Access
Individual VOD Review (30m)
Access to Bonus VOD Review Class
JOIN THE BOOTCAMP
Pro Pack + Coaching
$149
All the Benefits of the Bootcamp Pro Package
One-on-One Coaching with a Gosu Coach (60m)
Customized 1 Month Training Plan
Follow up VOD review (30 mins).
JOIN THE BOOTCAMP
Testimonials
While you've been wasting time with video courses and bad training methods, your competition has been getting an advantage...
I think the two week format was good and I'm glad it wasn't just one week. Easier to absorb the info that way, and the time commitment being lower per day is VERY helpful. There's much more presented than I can implement in my matches immediately, I'll have to work on a few at a time. This is a good thing! All in all a very worthwhile two weeks!
Thank y'all very much for a great bootcamp. I was very pleased with the depth of knowledge both of you brought, breaking down difficult concepts into actionable steps, and creating meaningful homework to implement those concepts and see results quickly... worth the time and money invested for those LP gains!
This bootcamp has been super helpful and on my current winrate/trajectory... I just appreciate improving and learning and this bootcamp has given me mountains of both.
Coach Kybets lessons have helped me understand better what my laners are wanting… even if they don't know they want it. Im not taxing waves anymore as much as I'm making sure it's left in a good state for my laner if they die during a gank